Born in Marseille in 2019,
Phylactère*
is an editorial and multiform project. In its printed form, the journal transcribes performances with plural and subjective visions; giving voice to amateurs, artists, designers and thinkers alike. Phylactère focuses on the before and after of a performance, and gathers their multiple readings and forms such as transcriptions, scripts, protocols, drawings, poems, photographs, reports, — revealing the singularities of verbal forms through expressive typography and layout. Each contribution is designed differently according to its nature and peculiarities. Phylactère embodies a feminist approach: first by giving a voice to a diversity of person that are too often underrepresentend, and also by questioning the forms and limits of legitimate graphic practices. By mixing politics, collaboration and performance, the journal experiments and archives new inclusive imaginaries from an intersectional perspective.
Phylactère is also organising readings, performances and workshops that are then transcribed in the journal. By gathering a moving community, the journal becomes a meeting place: the point of intersection between an event and its published format. This porosity embodies our position, based on a desire to hybridise practices between artists, graphic designers, editors, "speech" directors and initiators of encounters.
*Phylactère 1 «
Patati Patata
», 24×33 cm, 96 pp., riso and offset printed, 2020.
*Phylactère 2 «
Oh là là!
», 19×25 cm, 116 pp., riso and offset printed, 2022.
*Available on
Immixtion Books
.
Founded by Auriane Preud'homme and Roxanne Maillet
Co-edited by Auriane Preud'homme, Camille Videcoq et Roxanne Maillet
Published by Immixtion Books
Follow us on
instagram
or write to us at
revue.phylactere@gmail.com
.
Phylactère 2 includes contributions from Anne Lise Le Gac, Benoît Le Boulicaut, Camille Videcoq, Cecil Serres, Claudia Pagès, Considered to be Allies (Margaux Parillaud & Mie Frederikke Fischer Christensen), Ghita Skali, Giuliana Zefferi, Lauren Tortil, Loreto Martínez Troncoso, Louise Hervé & Clovis Maillet, Mona Gérardin-Laverge, Nygel Panasco, pauline l. boulba, Sarah Browne, Susie Green (with Kim Coleman, Simon Bayliss & Rory Pilgrim), Tahnee, L'autre and Tiziana La Melia. Photographs by Léa Guintrand and Clara Piroux.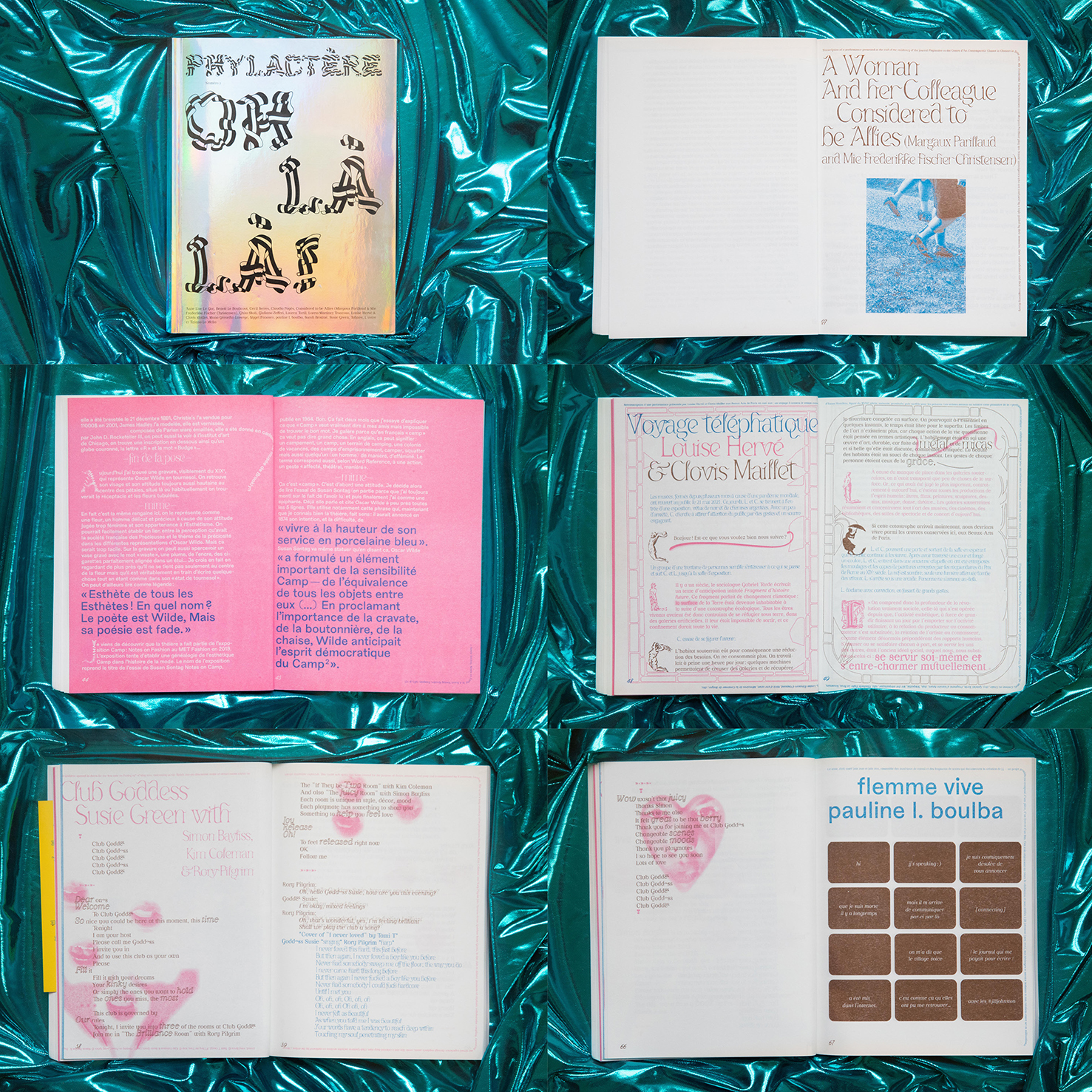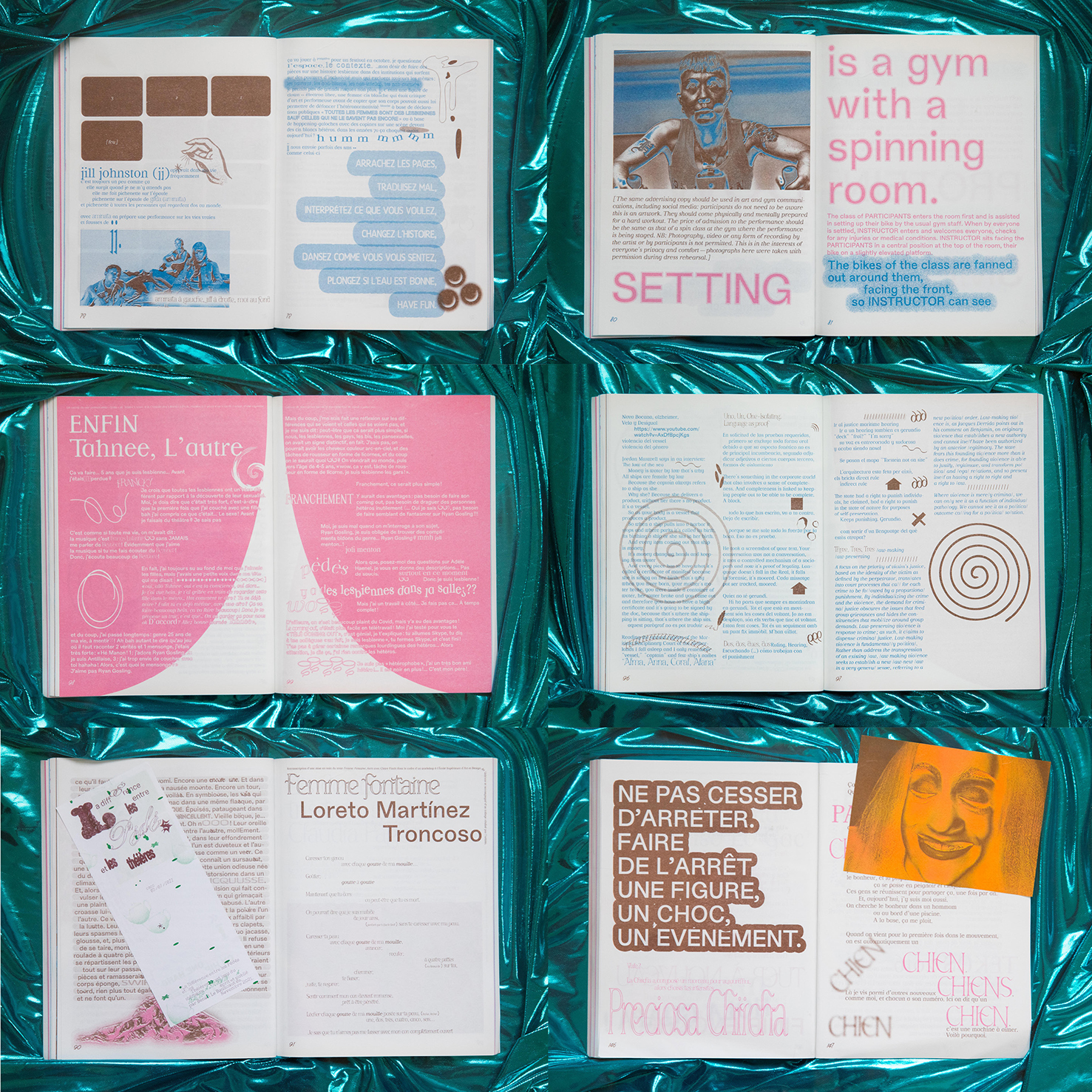 ``